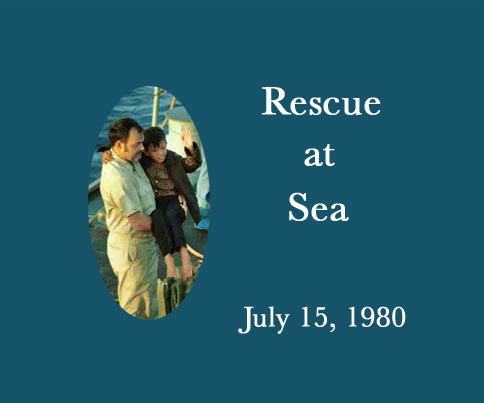 This is the remarkable story of 48 Vietnamese refugees who set out in search of freedom aboard a small overloaded craft and the warship which rescued them. Special thanks to Warren Westura for the photos and commentary and Dick Reutiman for his help with the photo editing. And to Peggie, Shelley Rich, Huey and the other boat people who found our home port here on the internet...
Welcome Aboard once Again!

January 2007
Shelley McElheny, one of the Vietnamese refugees rescued by the Strauss in 1980, has reported to us that after over 26 years of searching she has finally located the crew of the plane that spotted their disabled craft in the waters off the coast of Vietnam.

Click newspaper to view news story from 1980.
Click browser back button to return here.
Click Here to read Shelley's email exchange with the air crew after she finally made contact with them.