Joseph Strauss becomes the HS. FORMION, DDG-220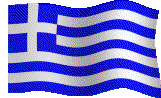 HELLENIC REPUBLIC

CLICK ON PHOTOGRAPH TO VIEW ENLARGEMENT

In 1990 the Hellenic Navy (Greece) acquired four Charles Adams Class Guided Missile Destroyers, the DDG's, 15, 16, 18, 24, and renamed the class as the Kimon Class.
As stated above the Joseph Strauss was renamed the Formion, D220 and later designated the DDG-220.

The USS JOSEPH STRAUSS DDG-16 (DDG 220 Formion) was decommissioned from the Hellenic Navy on 2/18/2002.